catherine tresa
kathakali
Watch Kathakali trailer : Vishal's selfie fight sequence adds zing to a cliched looking action thriller!
21:23:00
Entertainment Unlimited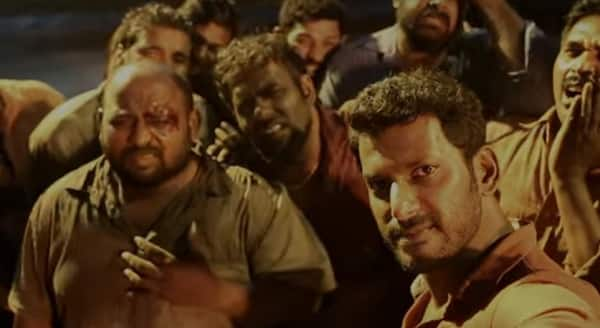 Actor turned producer Vishal is known for his rustic style of films. After making heads turn with Pandiya Naadu, Vishak failed to make the mark with his last release Paayum Puli.
This Pongal, the actor – producer is back with yet another venture called Kathakali. The film stars Vishal and Catherine Tresa in lead roles. The trailer of Kathakali is out and it seems like an action thriller with a twist.
Vishal seems to be playing a common man, who loves his family. Even his hairdo in the film suggests that he is from a decent, sophisticated family. But all hell breaks loose when baddies start to blame him for the death of their leader. How did Vishal get engrossed in all this? How will Vishal manage to get out of trouble? The trailer offers no explanation. I guess you will have to watch the film to know more.
Vishal's romance with Catherine Tresa looks cute but the plot of the film doesn't sound very intriguing. While we expected Vishal to unleash his action hero avatar in stunt scenes, the selfie fight sequence in the trailer offers something new and exciting for the viewers. Will Vishal make an impact on audience with Kathakali this Pongal? Lets wait and watch!